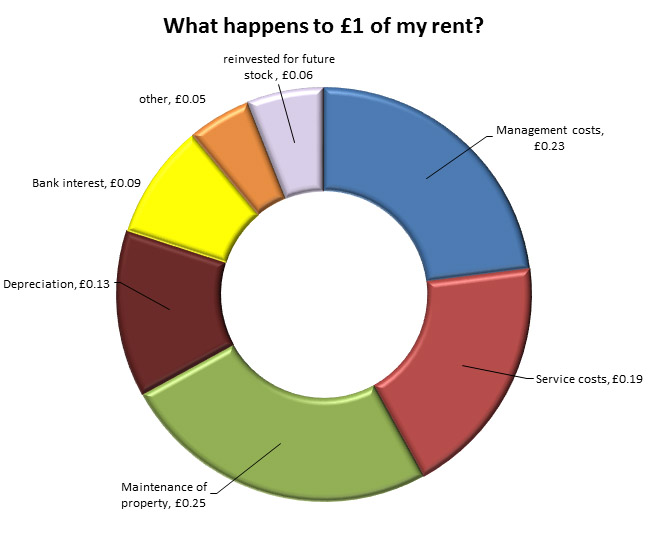 Service
Services may include gardening, lighting, heating and cleaning in communal areas and in sheltered/very sheltered schemes, maintenance of communal laundry equipment. Services vary from scheme to scheme because each scheme is different.
Maintenance
This is the cost of routine and planned maintenance i.e. keeping property in good repair.
Management
This is administration and management costs involved in tenancy provision.
Depreciation
This is the cost of the decline in the value of property as a result of wear, tear and age.