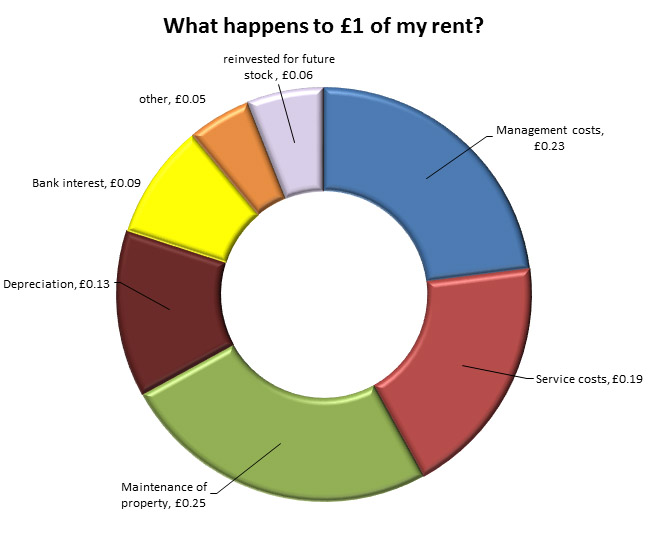 Service
Services may include gardening, lighting, heating and cleaning in communal areas and in sheltered/very sheltered schemes, maintenance of communal laundry equipment. Services vary from scheme to scheme because each scheme is different.
Maintenance
This is the cost of routine and planned maintenance i.e. keeping the property in good repair.
Management
This is the administration and management costs involved in tenancy provision.
Depreciation
This is the cost of the decline in the value of a property as a result of wear, tear and age.
Each property attracts a number of points based on its size, age, location, type and facilities.  These points are allocated a financial value, which is reviewed each year.  This annual review is undertaken before April and any increases are related to inflation as indicated by Government figures.
Service charges are reviewed on the basis of the actual costs of providing the individual service e.g. gardening, upkeep of communal areas and their potential costs for the forthcoming year.
All tenants are consulted on any proposed rent increase and your views put forward to the Association's Management Committee before any decision to implement an increase is taken.
Tenants will be contacted by letter with any changes to rent.
Our rent policy is available here.